A treasure trove of architectural marvels you may find right in the center of Central Florida, where houses serve as both a structure and a doorway to amazing lives. Real estate photography experts enter the scene with cameras in hand and an artistic eye as the sun warmly embraces this colorful area. They create a visual dance that captures the very essence of these residences via the use of light, composition, and emotion.  Explore the art of photographing houses in their finest light as we reveal the techniques for taking jaw-dropping images that evoke desire and provide a clear representation of Central Florida's real estate market. 
Importance of Professional Real Estate Photography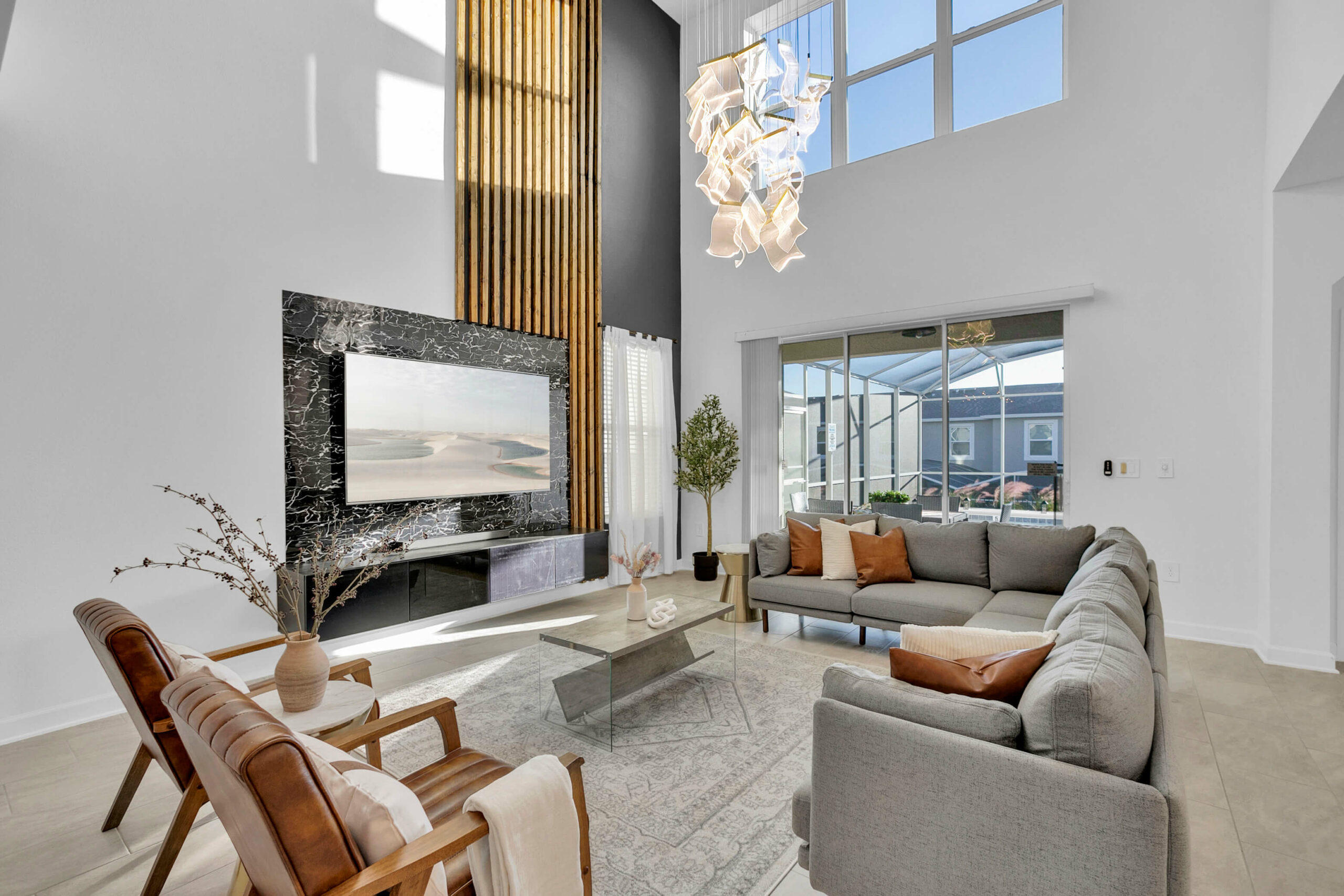 The importance of expert real estate photography cannot miscalculate in the digital era, when the majority of property searches begin online. Professional photography not only highlights a property's best features but also creates an emotional connection with prospective buyers via appealing pictures. Excellent photography becomes even more important in Central Florida, which is known for its competitive real estate market since it allows houses to stand out from the competitors and attract the attention of potential buyers.
Proper Planning and Preparation
It's important to plan and be ready for the real estate photography session before you pick up the camera. Here are some crucial actions to take into account:
Clean and stage the property
Make sure the home is spotless, organized, and tastefully presented to provide a welcome environment.
Evaluate lighting conditions for real estate photography 
Determine the ideal natural lighting conditions for each room by visiting the property at various times of the day.
Make a shot list
Determine the most important characteristics and regions to include, making sure to give the property its fullest possible portrayal.
Equipment and Techniques for Real Estate Photography 
Real estate photography in Central Florida may improve greatly by making the correct equipment investments and using efficient procedures. Among the tools and methods to take into account are:
Quality camera and lenses
To capture the roominess, use a DSLR or mirrorless camera with wide-angle lenses.
Tripod
A reliable tripod avoids camera shaking and, if needed, enables longer exposure periods.
HDR and bracketing
For the best lighting and detail, take numerous exposures using bracketing or High Dynamic Range (HDR) methods.
Wide-angle composition
Take expansive pictures to show off the property's size and layout, but also pay attention to the little elements that give it character.
Highlighting Key Features
When exhibiting a home to prospective buyers or renters, it is essential to highlight its greatest characteristics due to Central Florida's reputation for its wide range of architectural styles and beautiful amenities. To attract prospective buyers or tenants, it is crucial to highlight prominent characteristics while photographing a home in Central Florida.
First, capture the house's curb appeal from many perspectives. Describe the property's distinctive qualities, including its beautiful landscape and original architecture. Putting out the outside quickly attracts attention and makes a good first impression.
Showcase any breathtaking views from the residence. Emphasizing the property's outstanding location may convey peace and attract purchasers or renters who enjoy a quiet area. Central Florida's scenery is famous.
Photograph the interior's dimensions, fascinating elements, and elegant accents. Take photos in well-lit, pleasant places to relax. High ceilings, intricate moldings, and bespoke fixtures are selling points.
Lifestyle photos of the property's features enhance your listing. Add photographs of pools, outdoor living areas, and neighborhood amenities like golf courses and beachfront access. Showcase the property's lifestyle possibilities to attract buyers or tenants. Entertainment and value will attract them.
Post-Processing and Editing
Post-processing is crucial in real estate photography since it allows the photographs to enhance and showcase the full potential of the property. You may use a variety of editing techniques to enhance the photos and provide a more appealing representation of the property.
Important steps in the editing process include adjusting the white balance and colors. To get this effect, the color temperature must adjust to reflect the actual illumination in the room. Making the colors seem natural and true to life is one way to make the image more appealing and realistic while yet accurately depicting the property.
The use of perspective correction in real estate photographs is also quite effective. Wide-angle lenses tend to distort images by stretching or distorting lines. By correcting perspective and straightening vertical lines, you may create a more harmonious and aesthetically pleasing arrangement that does justice to the property's design.
A balanced picture must be produced by adjusting exposure and contrast. You may accentuate the intricacies in the home's interior and exterior by improving the brightness, shadows, and highlights overall. Carefully balancing the amount of light and dark regions, contributes to creating aesthetically attractive images.
Another crucial part of post-processing is image retouching. This eliminates anything that can draw attention away from the property, such as flaws, reflections, or undesired items. You may portray the home in its best light and increase its attractiveness to prospective buyers or tenants by cleaning up the picture and establishing a clean and professional appearance.
Utilize Natural Light for Real Estate Photography 
Leveraging natural light may dramatically enhance the quality of real estate photography. Central Florida is recognized for its ample sunlight. Schedule your picture sessions as close to dawn or sunset as you can to take advantage of the golden light. During these hours, the property's beauty and mood are improved by the gentle, warm light. The interior rooms will get illumination by natural light, which will highlight the room's qualities and foster a welcoming atmosphere. Open the curtains and blinds to let this light in.
Conclusion
Home photography is an art form that demands careful preparation, the right tools, and efficient methods. Exceptional photography may enhance a property's attractiveness and draw prospective buyers in the competitive real estate market in Central Florida. Real estate photographers may learn the skill of taking great pictures that present homes in their most seductive and welcoming light by paying attention to detail and according to the advice given in this article.
P.S. If you are ready to have professional real estate photos for your new listing or airbnb, book our services today. >>BOOK NOW<<